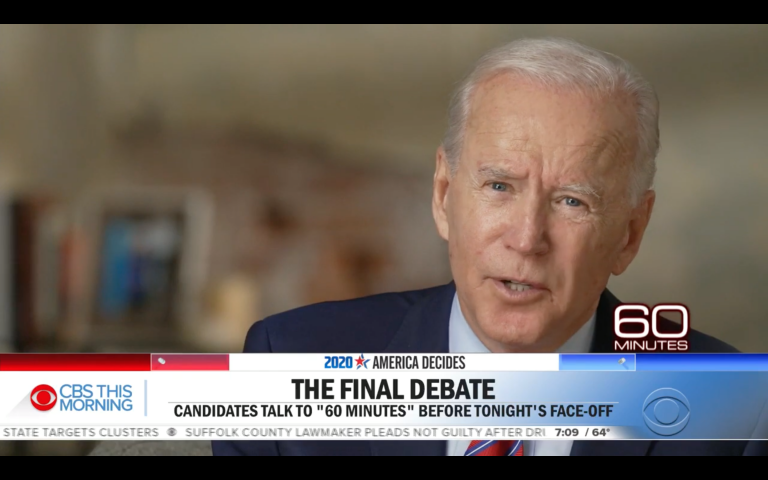 Democratic presidential candidate Joe Biden said Thursday he will create a commission to review expanding the size of the Supreme Court.
"If elected, what I'll do is I'll put together a national bipartisan commission of scholars, constitutional scholars, Democrats, Republicans … and I will ask them to over 180 days come back to me with recommendations as to how to reform the court system because it's getting out of whack, the way it's being handled," Biden said during an interview with 60 Minutes.
Recent Stories in The Courts
"It's not about court packing," Biden added, saying he would consider a number of alternative court reforms "that go well beyond packing."
Biden's answer comes after weeks of dodging questions about court packing. After advocating against it during his time in the Senate and at the beginning of his presidential run, Biden began to leave open the possibility of adding more justices to the Supreme Court after Ruth Bader Ginsburg's death.
Biden repeatedly declined to reveal his position, saying his answer would distract from Senate Republicans filling Ginsburg's seat and voters don't deserve to know his stance on the issue.
Recent polling shows a majority of voters oppose expansion of the Supreme Court, including nearly two-thirds of independent voters.
The post Biden Proposes Commission to Explore Changes to Court System appeared first on Washington Free Beacon.