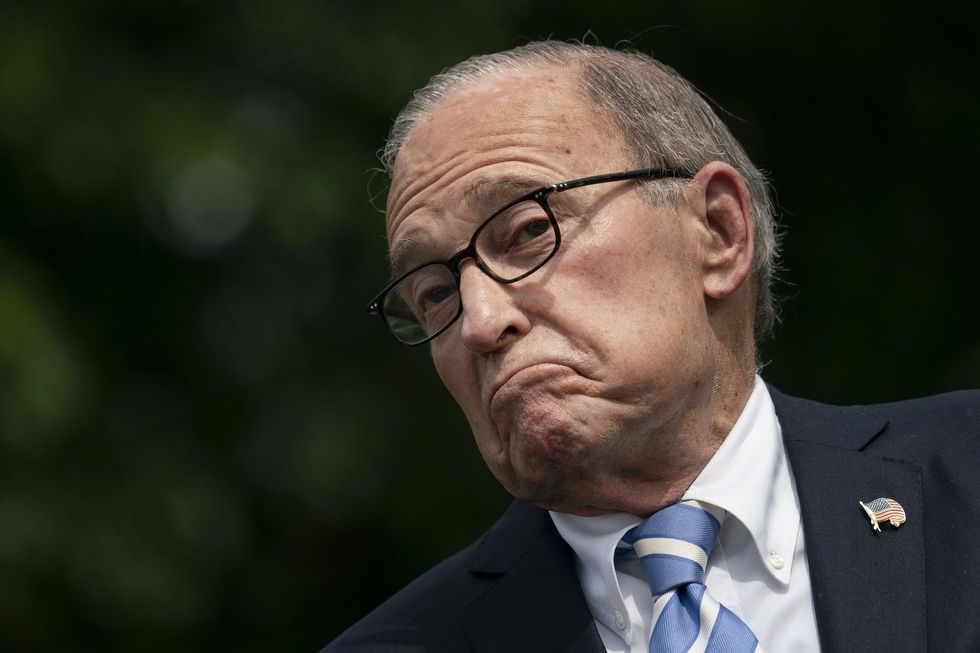 Former Trump official Larry Kudlow was caught on a hot mic issuing angry expletives against an accusation from Vice President Kamala Harris against his former administration.
The humorous moment was broadcast on Tuesday on "America Reports."
Kudlow was responding to comments from Harris falsely accusing the previous administration of leaving no plan for supplying vaccinations for Americans against the coronavirus pandemic.
"In many ways, we're starting from scratch, on something that's been raging for almost an entire year!" said Harris on the clip from Axios on HBO.
"Bulls***! Bulls***!" Kudlow said emphatically before his microphone appeared to be briefly cut. "Unbelievable falsehoods."
"And that is Larry Kudlow weighing in," said Fox News co-host Sandra Smith.
The clip was widely circulated on Twitter:
Kudlow made the comments before hosting his own show on Fox News for the first time since leaving the White House.
What's the truth?

The Biden administration has made the false claim before Harris latched onto it, but it has been debunked by numerous news outlets, and even by coronavirus task force director Dr. Anthony Fauci.
"We're certainly not starting from scratch, because there is activity going on in the distribution," said Fauci in January.
"I mean we're coming in with fresh ideas, but also some ideas with ... the previous administration. You can't say it was absolutely not usable at all," he added.
The claim had been leaked to CNN from anonymous sources from within the Biden administration, but it has been repeated over and over despite being debunked numerous times.
President Joe Biden was even caught lashing out at a reporter who pointed out the vaccination plan from the previous administration was moving at such a rapid pace that Biden's less-than-ambitious vaccination goal would be easily attained.
Here's the opening to Kudlow's first show on Fox News:

Larry Kudlow makes his debut on Fox Business

www.youtube.com

[H/T: The Daily Caller.]